How to Lose Your Dream Home
Earlier this year (January to be exact) I was at the office on a Monday evening while one of our agents was wrapping up the details on a contract for a home she had listed.
She was notifying the agents who had made the losing offers (there were 10) and I overheard a rather testy exchange on the phone with one of the agents whose clients had made a particularly weak offer.
After the call, we discussed what had transpired –– and below you will find step-by-step instructions on how to not win a competitive offer situation and cost your client a home they really wanted.
The Home
I think it is important to understand the home in question.
The home was an uber-cute classically-styled 1930's era bungalow an oversized lot in an area experiencing rapid price appreciation. The home is well situated in the direct path of investment and development, and had recently undergone a tasteful upgrade.
The price would be considered quite affordable by today's standards (less than $300,000) and was located quite close to the urban core.
For anyone seeking a smaller, cute, move-in ready home, it checked a lot of boxes –– it oozed charm, was quite close-in, and had tons of upside.
Market Conditions
Now, if you are even remotely aware of the inventory conditions, you would know what the description above meant –– it meant that the house would be in high demand and that multiple offers (like a LOT of offers) were pretty much a certainty.
In fact, over 10 offers were received.
Know Your Inventory
Right now, the inventory in the City of Richmond is at all-time lows, with less than a 4 month supply overall. However, when you look specifically at the market segments below $400k, the supply drops to less than 2 months (1.4 months as this post is written).
1.4 months of inventory –– let that sink in for a moment.
To give it perspective, experts say that 6-8 months of inventory is considered a balanced market (i.e. the number of sellers equals the number of buyers) –– so the number of available homes could increase by 500% and the market would only be considered 'balanced'!
That is insane.
So even if you are not a statistics nerd, the fact that about 50 people toured the open house (including the ones who lost their 'dream house' with their less than compelling offer) should have driven this point home quite vividly.
Apparently, it didn't.
Contract Structure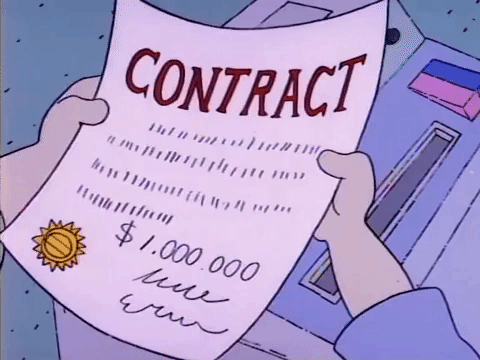 Most people feel that the sole purpose of a contract is to establish a price for the home. While price is certainly one of the elements of a purchase offer (and a critical one at that,) the contract also establishes the remainder of the terms for the sale –– of which another +15 pages (plus several addenda) are required to establish them all.
So there are several key points (other than just price) that can be leveraged to create a far more attractive contract for the seller when a highly competitive offer situation is expected including:
Will the price change in the event of multiple offers? (i.e. escalation clause.)
How the property will be paid for / financed (mortgage, cash, amount of down payment)?
How any appraisal issues will be handled?
How the inspection will be handled?
When not just settlement –– but possession –– will occur?
In other words, there are a lot of other levers to pull to create an attractive offer.
Winner vs. Loser
So, assume for a moment that the price of the home is $300,000 and a seller receives multiple offers (again, the sellers of this home received more than 10 bonafide offers.)
The winning offer stated:
A price of $300,000 with an escalation up to a maximum of $315,000 if a higher offer was submitted
10% down payment, but the appraisal contingency was waived and a lender letter was submitted showing the proof of funds to make up the difference if the appraisal was lower than the contract price
A cap on inspections so that only large items would be requested to be addressed
The several items that were not supposed to convey with the sale were correctly excluded from the sale
A post-settlement possession was also offered to the sellers (but not needed by the seller)
The folks who lost submitted the following offer:
$295,000 with no escalation clause
Conventional financing with a 20% down payment
No waiver of appraisal
No modification to inspection
Zero reference to the items that were not supposed to convey
Seller to pay for a Home Warranty
Not Even Close
So when the agent was called and told that they had not won, they were incredulous and argumentative about why they were not allowed to up their offer.
Sorry, but when you have several offers in hand that exceed the asking price, calling the 8th place contract and asking them to raise their offer isn't a consideration.
The fact that they did not seem to comprehend that is what feels incredulous to me.
Losing Professionally and Graciously
Now, I wouldn't think that this would need to be said but apparently it does –– when, as an agent, you make every mistake possible with your offer and you are notified with a phone call that you didn't win –– don't be combative.
The following was the basic gist of the conversation –– and all of the supposed points were made in aggressive and accusatory tones:
Why weren't the buyers given a counteroffer?? Well, because there were about 7 better offers.
Why didn't you ask for our highest and best offer?? Again, you were the 8th best of the 10+ offers.
Why weren't we informed of the multiple offers?? Well, listing agents are under no obligation to do so, but the line out of the door at the open house should have been a clue –– and 1.4 months of inventory should have been another. Oh, and by the way, the inclusion of a properly structured escalator clause is a perfect way to hedge your bet (which you did not include.)
Why was the listing agent being non-communicative?? Well, because analyzing 10 offers and presenting the best ones to the seller takes considerable time –– and your offer was one of the least competitive of the bunch. Sorry if you didn't receive a call within 5 minutes of the contract expiration time to inform you that you finished behind 7 other offers. When the best contract was signed, you got a call.
Sarcasm aside, do you know what being chippy about losing did? Do you think it changed the outcome? Of course not. It simply put everyone involved on notice that this specific buyer's agent was difficult to work with. I can assure you that their attitude will not help their chances when all other contract terms are held equal and the seller needs to choose between two offers.
Lesson? Or Blame?
Is it possible that this agent was acting at the behest of their client and their strategy recommendations were ignored? It's possible, but highly unlikely given the agent's overreaction. The overall tenor of the conversation made it fairly obvious that the agent had recommended the strategy and now had to go back to the client with egg on their face.
Furthermore, I can almost guarantee you that the buyer's agent placed the blame at the feet of the listing agent with some sort of 'they screwed you' message. I can only hope that their client is astute enough to sniff out where the blame actually should be placed.
Blaming the other side is certainly convenient, but a very damaging long term strategy. Richmond is a small town and the agent community is even smaller –– word travels. Your reputation (good or bad) can impact the market's willingness to work with you and your future clients.
Advocating hard is both expected and respected by your peers –– being a jerk isn't.
Summary
At the end of the day, this market is in an extreme place –– and extreme conditions must be navigated with strong methods. Using 2015 contract structures with 2019 comps in January of 2020 is not a recipe for success –– especially not in the 'affordable-urban' market.
As we have stated repeatedly, the market conditions we are in, particularly at the middle and lower price points, is unprecedented, and best practices that were generally accepted even a few short years ago no longer apply.
Everyone acknowledges that losing the perfect home stings –– whether you are an agent or a buyer. But it happens to all of us and will continue to be a part of this market for the foreseeable future. All you can do is prep your clients, take your best shot, and accept the outcome –– graciously.
That said, being wholly unaware of market conditions or winning strategies is not an excuse for poor behavior. Take your lumps, learn the lessons, modify your strategies, and make the adjustment.
The good agents do.